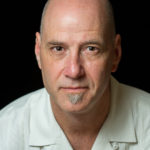 Short Version:
Radio + Live Music Photography… should have thought of this sooner.
Slightly Longer Version:
Steve Brazill, or Razz as he's known on-air at KCAL FM and to friends, is a Southern California based Live Music Photographer, and the host of the Behind the Shot Podcast. As a radio personality, emcee, and voice actor, Steve has been around the entertainment industry for many years. Combining his love of both music & photography, Steve captures those defining moments that happen during a live performance – on-stage or behind-the-scenes.
Steve's images have been seen in newsprint; the Duesenberg USA Guitar catalog; in TV productions, such as MAVTV's "Les Paul Kids Rock Free Concert Series" at the Fender Center; and recognized online in features such as in Mashable's "16 Concert Photos That Will Bring Music To Your Ears".
In 2014, the local government TV channel chose Steve as the host of it's new "On Stage" show, where he interviewed people from the local music scene. That show is currently being recreated as "In Studio". In 2016 he launched his podcast Behind the Shot on the TWiP – This Week in Photo – Network. On each episode of the Behind the Shot Steve tries to get inside the mind of a great photographer by taking a closer look at one of their shots. Check out https://thisweekinphoto.com/category/behind-the-shot for more info.
If you'd like more information on hiring Steve for a tour, shoot, or for image licensing information, please fill out the contact form.
NOTE: This site is fully touch compatible, with the ability to move left/right through a gallery, or up/down between galleries.